We like to think that Helping Hands in Tadley is a charity that really does provide a useful resource to all parts of our community.
Literally everyone who lives in and around our town can find an easy way to contribute or benefit. Our shop uses donations of second hand goods to make money to supply grants to local good causes – but the paybacks go way beyond just that.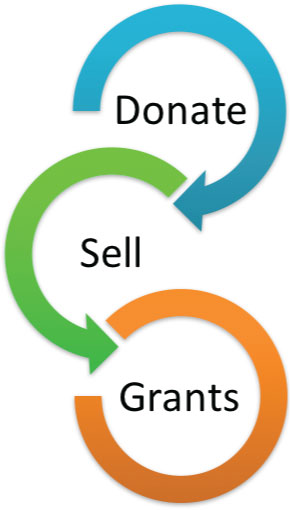 Our shop provides
A place to donate your unwanted goods
A place to find local, good value, high quality shopping
A social hub to come for a browse or a friendly chat
Valuable local employment
A friendly and local venue for volunteers
A place for members of our community to visit who otherwise may be isolated
Our young volunteers are given useful work experience and guidance by our staff
A very real contribution to reducing landfill and increasing re-use and recycling
The money we make in the shop provides grants to local non-profit clubs and organisations. Since we started we have given away over £95000 to local schools, clubs, other charities and organisations.